Take Charge of Your Bookkeeping with On-Demand Xero Learning
We empower Australian Small Business Owners to quickly and confidently take charge of their bookkeeping in Xero, without stress.
Self-paced, small business bookkeeping tutorials at your fingertips.
Master your small business accounts stress-free, knowing it's done right.
Avoid expensive bookkeeping fees and complex courses.
Spending hours on Google wading through head-scratching bookkeeping info isn't part of your job description.
You need fast and flexible learning solutions that will help you master your accounts in Xero with ease, stress-free.
Where does the Aussie small business owner go to find high-quality and affordable bookkeeping education tailored to their unique needs without confusing jargon?
Here. They come right here.
Straightforward Xero tutorials created by Australians, for Australians

Essential, all-in-one bookkeeping education in plain English

On-demand, self-paced learning at your fingertips

Learn what you want, when you want

Designed with your small business in mind
I enjoy learning Xero at Bullseyemoney. The lessons are easy to follow and very detailed. I am learning a lot about Xero and have a lot more lessons yet to finish. Thank you!
The lessons on payroll and fixed assets are very detailed. Especially the explanation about depreciation. I am very glad to have signed up to your courses.
"This is an excellent match for me so far and I'm learning a lot. Thank you Mark!"
Get Ahead in Xero with Our FREE Step-by-Step Checklist
Enter your email below for a copy of our free Xero Set-Up Checklist, a step-by-step guide to getting your small business up-and-running in Xero.
We're here to make the complex simple.
Through our YouTube channel and Ultimate Xero Power Pack, we give you the knowledge you need to transform your small business bookkeeping experience.
We've made it our mission to bring you the most affordable learning resources tailored to your small business. We cut to the chase, eliminating confusion and giving you the essentials for success.
Learn Xero Fast with
The Ultimate Xero Power Pack
6 comprehensive Xero learning modules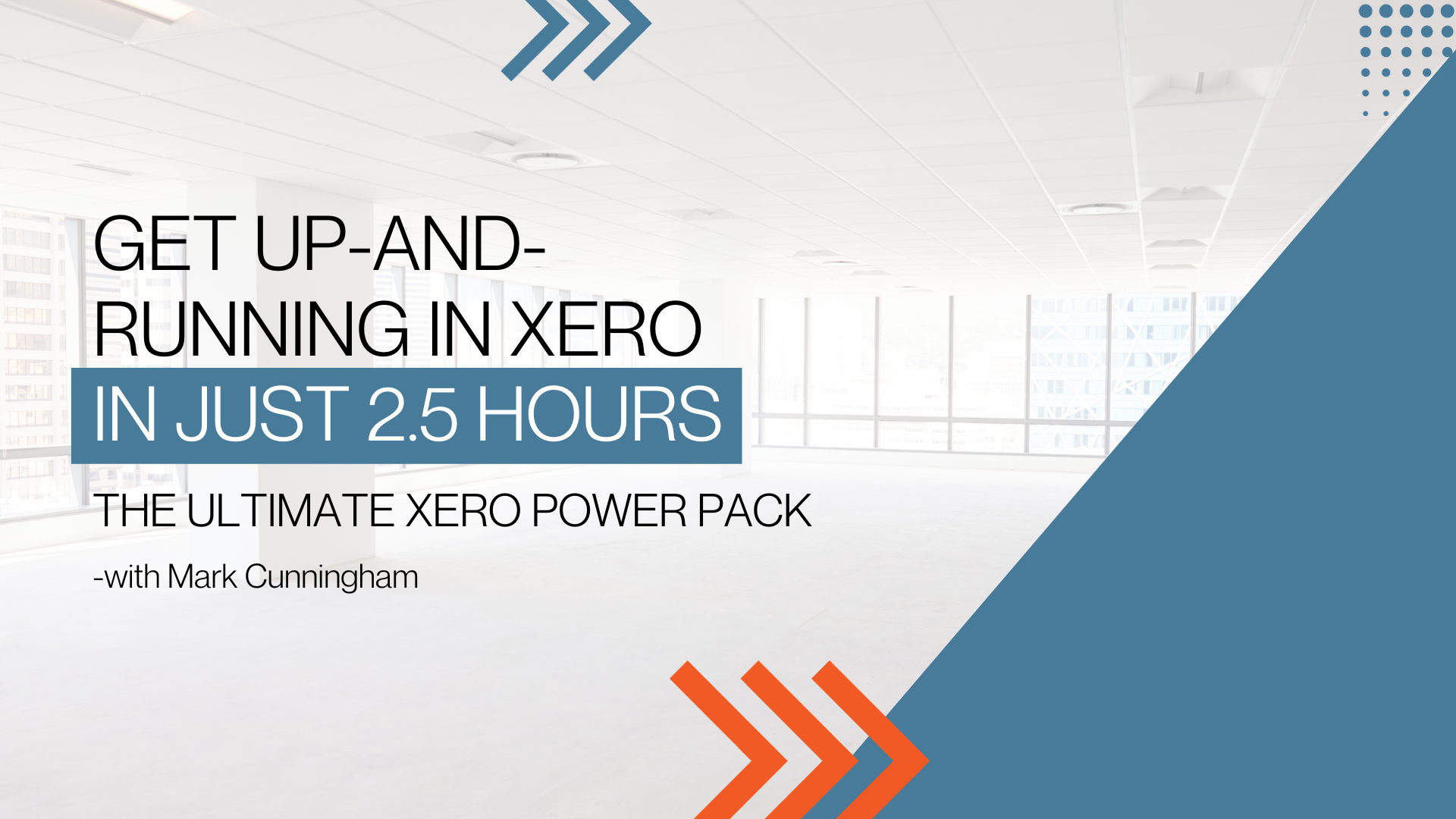 Get up-and-running in Xero in just 2.5 hours.
Affordable, self-paced learning.
Over 200 bite-sized video lessons.
Quickstart to advanced tutorials in one place.
Straightforward explanations, immediate application.
Ready to Master Your Bookkeeping in Xero?
The journey starts here.
Because with the right guide, mastering your bookkeeping doesn't have to be complicated.